Link to Change
Helter Skelter Project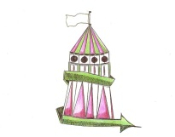 "

Child sexual exploitation is a form of child sexual abuse. It occurs where an individual or group takes advantage of an imbalance of power to coerce, manipulate or deceive a child or young person under the age of 18 into sexual activity (a) in exchange for something the victim needs or wants, and/or (b) for the financial advantage or increased status of the perpetrator or facilitator. The victim may have been sexually exploited even if the sexual activity appears consensual. Child sexual exploitation does not always involve physical contact; it can also occur through the use of technology.

"

(Department for Education, February 2017)
The Helter Skelter Project is for girls and young women aged 12 to 26 and who are involved in, or at risk of Child Sexual Exploitation (CSE).
We offer 1-2-1 support from a skilled worker who understands that it takes a long time to build trust and work on problems.
We are an "action outreach" service. Our work is holistic and child-centred, taking the service out to where the young person feels safe and comfortable to talk. We deliver enjoyable activities to build confidence - because our service users are young it is important that there is time for fun. It matters to us that our service users participate in decisions that affect their lives.
We can support victims of Female Genital Mutilation to access specialist organisations and to make choices about their care.
Because victims of CSE require time to recover, our service is open ended – the young person decides when they are resilient enough to disengage. They can return at any time for further advice and help. We can provide consistent support through enquiries and investigations, court cases, outcomes and moving on. This is vitally important as young people will have many ups and downs in the course of their recovery.
We have designed a unique 7 module assessment programme which lets the young person build up trust with a specialist support worker.
For more information please telephone 01480 474974 to speak to one of our specialist team.
Please complete our Referral Assessment Form and return to us either by email (kelly@linktochange.org.uk) or post (Link to Change, 38a High Street, St Neots, Cambs, PE19 1JA).