Link to Change
Dodgems Project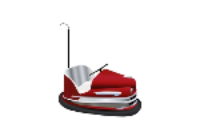 The Dodgems Project is for boys and young males aged 10 to 18 years and who are involved in, or at risk of Child Sexual Exploitation (CSE) and Child Criminal Exploitation (CCE). This project currently works across Cambridgeshire and Pan-Bedfordshire.
We offer 1-2-1 support from a male Specialist Exploitation Worker who works to support and empower the young person. In addition to the 1-2-1 support we can also provide Targeted Support Group work (on average over a 4-6 week period) and our 'Be Smart, Be Safe' awareness raising workshops.
We are an "action outreach" service. Our work is holistic and child-centred, taking the service out to where the young person feels safe and comfortable to talk. It matters to us that our beneficiaries participate in decisions that affect their lives.
Because survivors of exploitation require time to recover, our service is open ended – the young person decides when they are resilient enough to leave the project, with the reassurance that as a charity we are always there to help them. We can provide consistent support through enquiries and investigations, court cases, outcomes and moving on. This is vitally important as young people will have a wide variety of barriers and change that they will experience throughout the course of their recovery.
We offer a tailor-made bespoke support programme which consists of seven modules covering healthy relationships, the online world and wellbeing.
For more information please telephone 01480 474974 to speak to one of our specialist team.
Please complete our Referral Assessment Form and return to us either by email (kelly@linktochange.org.uk) or post (Link to Change, 38a High Street, St Neots, Cambridgeshire, PE19 1JA).