Link to Change
Dodgems Project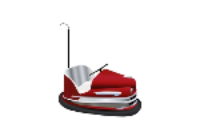 For Boys and Young Men
What parents and carers can expect from us
If your son has a Dodgems Project worker he will be offered the following:
A thorough assessment of his needs.
1-2-1 appointments with a trained male worker.
Appointments are often out in the community where your son will have space to relax and think about his behaviour. This might involve going for something to eat, a game of pool or a similar activity.
Most appointments will take about 1-2 hours. You will always know when your son is meeting his worker and what time to expect him back.
In some locations your son may be invited to join group activities, either after school or during the school holidays. If your son is invited to participate we will always obtain your permission first.
We welcome the participants of parents and carers. You are welcome to discuss any concerns about your son or our service at any time.
What we expect from you
That you will talk to your Dodgems worker about anything you are worried or frightened about, or being made to do anything against your will. We understand that it may take some time to do this. We will not rush you.
That you will behave respectfully towards your Dodgems worker at all times.
That you will think about why you are engaged with this project.
That you will enjoy yourself.
Confidentiality
We will respect anything you tell us in confidence and will only break confidence if we think you or someone else is going to be hurt. If we feel we need to break a confidence we will always tell you first and explain the reasons.
Who can be referred?
Boys and young men who may be experiencing or at risk of child sexual exploitation. This may be as a result of an inappropriate relationship either on-line or off-line.
Please complete our Referral Assessment Form and return to us either by email (Blanca@linktochange.org.uk) or post (Link to Change, 38a High Street, St Neots, Cambs, PE19 1JA).
Support for the Dodgems Project
The sexual exploitation of boys is a hidden problem in society. It is under-researched and under-funded. Dodgems is the only project in the East of England providing a unique service directed to meet the needs of sexually exploited boys and young men.
The Dodgems Project is supported by BBC Children in Need but we also rely on public donations if we are to keep the service going.
If you would like to help support us please visit our JustGiving web page.